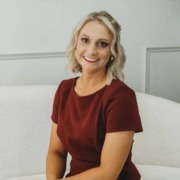 Hi and welcome to our 'home'!
I am a McDonough, Georgia native for over 36 years. I currently reside in Meriwether County since 2018. My husband, Brian, and I invested in a property with over 40 acres because we want to raise our two sons, Braxton and Bowen, experiencing the organic side of growing up.
I have an extensive amount of knowledge in construction and land development that my dad passionately taught me throughout my life. The majority of my career has been in the environmental and civil engineering world, although I have a bachelor's degree in business administration from Clayton State University.
When I am not working with my clients, you can find me at a ball field, cleaning up after boys or globe trotting!
We joyfully attend Northridge Church and will gladly save you a seat anytime you want to visit with us!
Thank you for considering me in finding your dream, home!